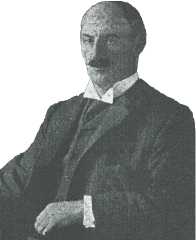 Harry Johnson Wright
1862–
Mining Engineer
Hafod y Bryn, Llanbedr (1895)
Brynartro, Llanbedr (1899)
Quarry Managers' Journal
---
| | | |
| --- | --- | --- |
| 1888–1889 | | agent at Lletty Walter for (1888) Merionethshire Mining Co (1889) Dyffryn Mining Co. Ltd |
| 1888–1890 | | agent at Cwm Mawr No 1 for Dyffryn Mining Co. Ltd |
| 1888–1893 | | agent at Hafotty for Dyffryn Mining Co. Ltd |
| 1889–1893 | | agent at Graig Uchaf for Dyffryn Mining Co. Ltd |
| 1891–1892 | | operator Dduallt lead mine, Ffestiniog |
| 1891–1894 | | agent at Cell Fawr and Rhinog for Dyffryn Mining Co. Ltd |
| 1892–1893 | | owner or operator Union |
| 1892–1895 | | agent at Union for (1894) Tynllan Manganese Co. |
| 1895–1896 | | owner or operator Rhinog |
| 1895–1900 | | agent at Hafotty for Samuel Pope |
| 1896 | | owner (with H Blackwell jnr) Llanfair slate quarry, Llanfair and Plas Canol slate quarry, Llanaber |
| 1896 | | owner Wnion (formerly Tynllwyn) gold mine [Hall 1986: 71] |
| 1897 | | owner or operator Plas Canol slate quarry, Llanaber |
| 1897–1903 | | operator Llanfair slate quarry, Llanfair |
| 1897–1900 | | agent at Union gold mine for (1897) Samuel Pope (1898-1899) St David's Gold & Copper Mines Ltd (1900) St David's Mining Development Co Ltd |
| 1898–1899 | | agent at Moel Ispri gold mine, Llanelltyd for St David's Gold & Copper Mines Ltd |
| 1898–1901 | | agent at St David's gold mine, Llanaber and Caerwernog gold mine, Llanelltyd for A G Wells |
| 1899 | | agent at Prince of Wales gold mine, Llanelltyd for St David's Mining Development Co. Ltd |
| 1899–1901 | | owner Clogau gold mine, Llanelltyd [Hall 1986: 43, 45], agent at Cambrian, Fridd Gwndwn and Garn gold mines, Llanelltyd and Sett Fach gold mine, Llanaber |
| 1899–1902 | | agent at Moel Hafod Owen gold mine, Llanfachreth for Godfrey C Isaacs |
| 1900–1901 | | owner Gwynfynydd gold mine, Dolgellau [Hall 1986: 59], agent at Gwyn gold mine, Trawsfynydd, Hafod Uchaf gold mine, Llanaber and Ffridd Goch gold mine, Llanfachreth |
| 1900–1902 | | agent at Berthllwyd gold mine, Llanelltyd for Godfrey C Isaacs |
| 1903 | | agent at Nant Gwrtheyrn granite quarry, Pistyll, Caernarfonshire for Rival Granite Quarries |
| 1905–1909 | | owner or operator Tyddyn Meirion manganese mine, Rhiw, Caernarfonshire |
| 1906 | | agent at Borth Valley gold mine, Llanelltyd for Borth Valley Gold Mining Co. Ltd |
| 1906–1909 | | owner or operator Ty Canol manganese mine, Rhiw, Caernarfonshire |
| 1908 | | owner (with C C Holland and F Holland) Ty Canol and Tyddyn Merion manganese mines, Rhiw, Caernarfonshire |
| 1910–1918 | | owner or operator Carreg y Llam granite quarry, Pistyll, Carenarfonshire |
| 1916 | | agent at Rhiw manganese mine, Rhiw, Caernarfonshire for Rhiw Manganese Mines Ltd |
| 1916–1917 | | owner or operator Egryn and Rhinog |
| 1917 | | operator Cwm Mawr No 1, Hendre and Votty & Diphwys |
| 1918 | | owner Rhiw, Ty Canol and Tyddyn Meirion manganese mines, Rhiw, Caernarfonshire |
| 1922 | | agent at Carreg y Llam granite quarry, Pistyll, Carenarfonshire for Carreg y Llam Quarries Ltd |
| 1924 | | Crown licensee, Egryn |
| 1929 | | owner or operator Nantcyffe sandstone mine, Mallwyd |
| 1933–1938 | | agent at Nantcyffe sandstone mine, Mallwyd for Nantcyffe Silica Mines |
| 1934 | | agent at Llechfraith gold mine for Hillside Mining Co Ltd |
| 1930s | | owner Clogau and Gwynfynydd gold mines [Hall 1986: 43, 45, 59] |
| 1934–1938 | | agent at Gwynfynydd gold mine Ganllwyd, Dolgellau for Hillside Mining Co. Ltd [Hall 1986: 59] |
| 1935–1938 | | agent at St David's gold mine, Llanaber, for Hillside Mining Co. Ltd. |
Some of the apperent complexity of the above activities may be due to variations in the way returns were made rather than reflecting actual changes of mine ownership and managment.
Wright was one of the directors of the Merionethshire Manganese Co. Ltd and a major shareholder in Dyffryn Mining Co Ltd.
Wright was also a director of and major shareholder in the Welsh Gold Prospecting and Development Syndicate Ltd which was formed 4 October 1895 to acquire "the mineral property known as Rhinog in the parish of Llaneddwyn". There was an agreement dated 25 October 1895 in which Wright sold 246 acres of land in Llanenddwyn to the company. [PRO BT31/6458/4506]
Wright had interests as director and/or major shareholder in Borth Valley Gold Mining Co Ltd, Carreg y Llam Quarries Ltd, Hillside Mining Co Ltd, Llanfair Slate Quarries Ltd and Rhiw Manganese Mines Ltd.
Between 1891 and 1896 Wright held a Crown grant of lease, with Samuel Pope, for minerals in Llanaber and, also with Pope, grants of lease for gold in Llanenddwyn, Llanddwywe and Llanelltyd. [PRO LRRO16/ 93, 100, 102]
Wright was a JP in Merioneth. He was interested in mining from an early age and on leaving school at seventeen he reopened an abandoned heamatite mine in Denbighshire. In 1890 he married the niece and adopted daughter of Samuel Pope. [QMJ 1925 Vol. VII pp. 388–9]
Wright's son (b. 1996, also named Harry Johnson Wright), who in January 1918 was serving at Cranwell, was approved placing on the military service deferred list for four months "that he may help his Father with the work of Manganese Mine at Llanbedr Merrion" [PRO ADM188/931/32398].
The "abandoned heamatite mine in Denbighshire" was possibly the Nant Uchaf haematite mine, Abergele, operated 1880–1804 by Abergele Hoematite Co. Ltd, which would have brought Wright into contact with Joshua Lancaster.