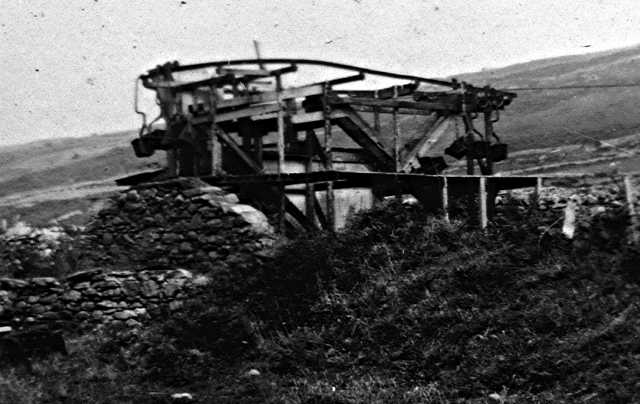 Photograph © Executors of the late Moses Griffith
Ropeway terminus
A number of buckets can be seen hanging from the carrying rail that runs around the structure, and there is one bucket lying on the decking below the carrying rail.
The construction is similar to the ropeway headend at the mine. There appears to be a discharge chute on top of the wall (centre left) above a built up loading platform, from which the ore would be shovelled into a lorry for transport to Talybont railway station.
Photograph taken by Moses Griffith sometime between 1924 and 1941 when he was the tenant at Egryn.
---