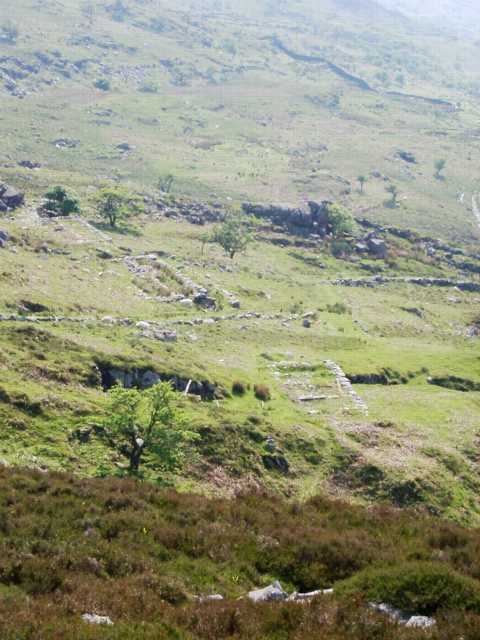 Barracks
Foundations for four (presumed) wooden barrack buildings at SH652266. (The fourth is out of sight to the left of the picture.) Part of the workings can be seen either side of the nearest building and the track from the upper part of the mine passes between that building and the next.
The building nearest the viewpoint has a number of cross-walls, the other buildings have a median division, a stove foundation and an attached outside flush toilet.
The uniformity of the foundation plan, the use of wood and the presence of the outside toilets suggests that these buildings may have been built sometime in the 20th century, possibly for the re-opening of the mine during World War I.
One of the bulidings was later dismantled and re-erected in Harlech. [Jones 2009]
---