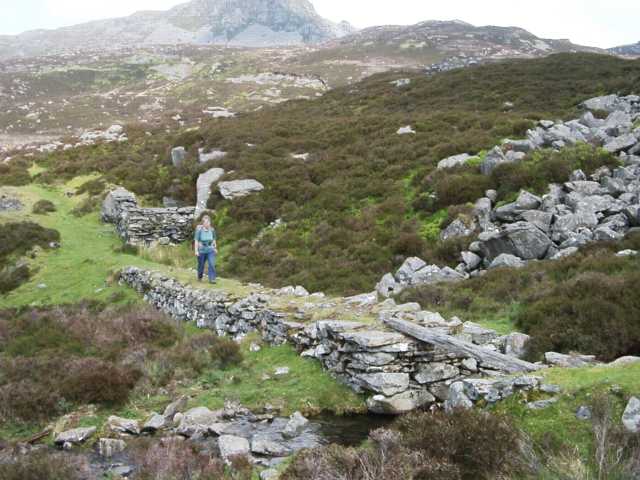 Causeway and bridge abutment
Causeway, presumably for tramway, leading to bridge at SH65622678.
Behind the figure on the causeway can be seen the remains of a shelter or, in view of its closeness to and alignment with the presumed tramway, a checker's office. (There is no sign of a weighbridge pit.) There is a series of adits on the right of the incline leading up the hill.
---