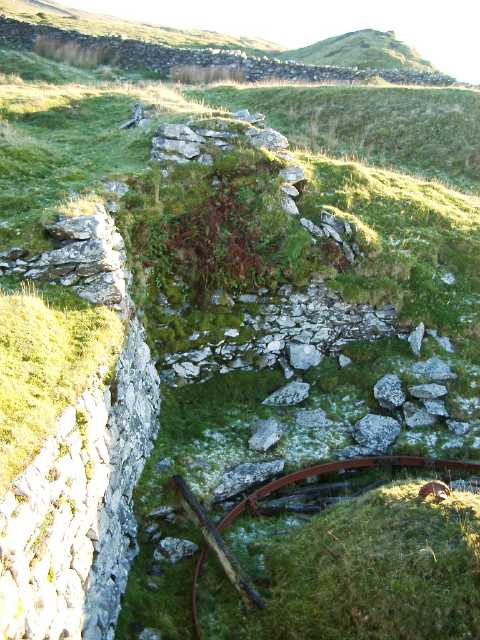 Loading point
The end-tipping dock at the end of the tramway from the workings can be seen upper centre.
Edwards [1991] mentions horse haulage on the tramway to here with the ore being tipped onto the loading bank and shovelled into the ropeway buckets by hand.
A waste tip is visible top right beyond the wall in the background.
---